Erindale College is in the Tuggeranong Network of schools in Canberra and provides learning programs for 600 students in years 10, 11 and 12 during the day and some 500 adult learners during evening sessions. Our college is the centre of a community complex which includes a modern 443 seat performance theatre. The complex has the joint-use public and college Erindale Library and the Active Leisure Centre includes a swimming pool and fully equipped gym and group fitness spaces with a membership of two thousand people.
____________________________________________________________
Welcome to Erindale College 2014
____________________________________________________________
____________________________________________________________
Year 10 in College Application: Summit (Maths and Science Program) and TSP (Talented Sports Program)
Year 10 In College: Information Sheet
____________________________________________________________
____________________________________________________________
Added 3rd June 2014
VET Learner Engagement Survey
If you are currently enrolled in a VET class at Erindale College please complete our Learner Engagement Survey to provide feedback to us on your training and assessment. This feedback is valuable as we strive to make things even better.
The link for the survey is https://www.surveymonkey.com/s/VET-Learner-Survey
____________________________________________________________
Added: 11th March 2014
ABSENCES
In accordance with the Board of Senior Secondary Studies policy, it is expected that students will attend all scheduled classes/contact time/structured learning activities for the units in which they are enrolled.
If you are absent from class for one lesson, a day or longer, you will need to bring in a detailed NOTE FROM YOUR PARENT with your full name, dates and/or lines and reasons explaining the absence. A medical certificate is preferred for 3 or more consecutive days for an absence.
Absentee notes from your parent can either be a hand written note or an email sent from the parents work email address.
NOTES/CERTIFICATES MUST BE SUBMITTED WITHIN FIVE SCHOOL DAYS AFTER ANY ABSENCE.
ADVANCE NOTICE FORM is available from student services if your family is planning a holiday or you have a sporting commitment and MUST be completed prior to your absence.
If your parent rings the school, it is appreciated; however, they will be informed that written documentation is required on return to school.
____________________________________________________________
____________________________________________________________
Australian Vocational Student Prize
Erindale College entered two students from our Year 12 of 2013 in the Australian Vocational Student Prize. These students qualify for an award if judged suitable and if they meet graduation requirements. Successful nominees are presented their awards in the following year.
Our two student entries; Christopher French and Jemma Griffiths, were both awarded an Australian Vocational Student Prize with a special certificate.
However, more excitingly, Christopher has been further recognised with a Prime Minister's Award for Skills Excellence in School. This carries a further certificate and a further award.
The letter advising of the awards states …"The PM's Award is granted to no more than 20 students annually since 2005. This really is a wonderful achievement for both the student and the school."
The office of Senator Zed Seselja is seeking to have him and Senator Susan Ley (Assistant Minister for Education) present the PM award to Chris.
____________________________________________________________
Netball - Inter-College Comp
The Erindale black team were involved in the inter-college finals Thursday 12th June at the Lyneham Netball centre. The girls were outstanding winning their semi-final against Lake Ginninderra College 47-17. This put them thorough to the Grand Final which we played against Dickson College. The Erindale girls were too strong and came out convincing winners 46-17.
____________________________________________________________
Rugby - Stephen Larkem Shield
Congratulations to all the boys involved who went undefeated all day in the Stephen Larkem Shield. By winning all 4 games they have now qualified for the Waratah Cup. Riley Hughes of Yr10 was named player of the day.
On the other side of that, the same group of boys had to back up and play for their club on Saturday before having the privilege of playing the curtain raiser for the Brumbies on Saturday night in the final of the Canberra 7's.
Although fighting back to have a 12 all draw, officials informed us with 30 seconds to go that it is first try wins.
The group tried their hardest but due to the fatigue of playing 6 games in 2 days it eventually caught up with them.
____________________________________________________________
Touch Football
On The 22nd May the boys and girls Erindale Touch Football sides competed in the ACT Colleges Touch day. Due to very high participation, Erindale entered 2 girl's teams and 2 boy's teams into the competition.
Both of the girl's teams were knocked out in the pool stage but were very competitive.
Both of the Boys sides made it through to the finals and faced off in the Semi-final. In a very tight game, Erindale "singlets" won 5-4.
The final was played against Dickson College which Erindale won 11-1.
____________________________________________________________
Rugby- Ignite Sports Program
In conjunction with Caroline Chisholm's Ignite Sports Program the Erindale Rugby TSP squad trained together in preparation for the upcoming 15 aside tournaments. Both programs will be developing a closer relationship to provide opportunities and a pathway for those students who are dedicated to sporting excellence.
____________________________________________________________
Combined Secondary College Rugby
Congratulations to Will Callen, Swayne Rakete, Eddie Jones, John Pouono and Zac Sullivan on their selection into the Combined Secondary Colleges Rugby team. The boys represented the school and combined public college's team with pride, narrowly losing to ASC South in the final. This 3 way tournament is the main selection process for the ACT Rugby Schoolboys team.
____________________________________________________________
Salvation Army Drive
On Sunday 25th of May the Rugby TSP class volunteered for the Salvation Army Red Shield Door Knock Appeal. In just over 2 hours the group raised $483. A fantastic effort. A very big thankyou to Matt Cawte, Izaak Cornelius, Riley Hughes, Will Callen, Sione Fualalo, Eddie Jones, Jayden Macken, Curtis Malaetasi, Santi Mills, Sean O'Keefe, Ben Pratt, David Stewart, Isaiah and Jordan Tikitau
____________________________________________________________
Grace West: Goalball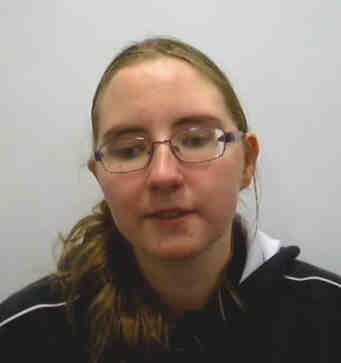 Goalball is a sport largely played by Vision Impaired Athletes. Grace West is in Year 11 and is a member of the Erindale Sports Academy. In late April Grace travelled to Sydney for a week long camp with the best Goalball players aged 12-18 from all over Australia. Each of the girls were vying for spots in the Australian team which will compete at the World Championships in the United States in 2015. The Camp involved a number of competitive games. Grace was awarded the Most Valuable Player in the Girls Category.
Well done Grace.
____________________________________________________________
Travis Elliott and Angus Shaw: Swimming
Travis Elliott and Angus Shaw recently swam at the ACT Swimming carnival in many events. Angus qualified for the Nationals in 4 events, held later in the year, after finishing 1st in 50m butterfly, 2nd in the 50m backstroke, 2nd in 100m backstroke and 3rd in the 50m freestyle.
____________________________________________________________
Young Women's Invitational Breakfast
On Thursday 8th May, 5 of our students attended a Young Women's Invitational Breakfast. The breakfast was run by the AFL at Manuka Oval and included guest speakers from Business, Sport and Politics. The aim of the event was to inspire young women to chase their dreams.
The highly successful panellists including Carrie Graf, Kate Lundy and Natalie Forrest (MC) gave accounts from their life with many positive messages for the 100+ attendees. The girls who attended are all members of the Erindale Sports Academy.
Pictured with Carrie Graf (Previous Olympic Basketball Coach), Lindsay (AFL Media) and Kylie (Canberra Milk) students L to R, – Kristy Martens, Ellie Toole, Maddison Catlin-Smith, Bre Tindale and Grace West.
____________________________________________________________
AFL Giants Cup
Our Erindale AFL team played in the first Round of the Giants Cup Tuesday 6th May at Kippax. The Giants Cup is NSW/ACT wide event, with Tuesday being the ACT Regional day. There were 10 schools involved on the day. Erindale played 5 shortened games including a final against Marist College.
The results were:
Erindale College 42 - Saint Francis Xavier 12
Erindale College 77 - MacKillop 7
Erindale College 46 - Lake Ginninderra. 9
Erindale College 63 - St Edmund's 8
Erindale College 50 - Marist College 0 in the FINAL
____________________________________________________________
Erindale Rugby 7's Team
On Saturday 5th April the Erindale College Rugby 7's team travelled to Sydney to compete in the annual Scot's College 7's tournament. The boys started off strong defeating AIS Singapore 28-12. Because they won their first game they had now qualified for the cup finals which matched them up against tournament heavy weights Scots College and last year's winners the Lloyd McDermott Development Team. After two losses and a couple of injuries the boys struggled in their final game against PNG. It was a long day in the heat and they represented Erindale very well. Congratulations to all the boys who were involved and gave up their weekend to compete.
____________________________________________________________
Erindale Girls AFL
The Erindale Girls AFL Team competed in the Giants cup on Wednesday the 2nd of April. We had 16 girls participate in the day which consisted of five 30 minute matches.
The team had very little experience in the sport which led to a slow start but by the end of the first game things were starting to click. The first game was won against Gungahlin College 35 – 28. The following 2 games were both convincing victories against Mackillop (42 – 10) & Merici College (34 – 4). Erindale was then up against St Francis in the Semi Final. In a very tough and physical game, Erindale triumphed after coming down to the final few seconds (33-28).
After working our way through to the Grand Final with some very impressive performances, we were met by an undefeated Lake Ginninderra side. Unfortunately, Lake Ginninderra dominated the first half leaving us almost 4 goals down at the break. The girls however, never gave up with the final score reading 40 – 23.
A big congratulation to all the girls who participated!
____________________________________________________________
Inter College Cricket 10/Ten Competition
On March 13 the Erindale Cricket Team won the ACT College Final against Gungahlin. The competition was run over 4 weeks with 5 games being played against Narrabundah, Canberra College, Gungahlin and Copland. In the Final our team batted first, scoring 116 off the allocated overs. In reply Gungahlin amasses 75.
____________________________________________________________
Ben Pratt: Wrestling
Recently Ben Pratt represented Australia in 2 major Wrestling events in American Samoa. Firstly he competed in the Oceanic Championships 15-17yrs, 100kg division. He competed against local athletes, as well as wrestlers from New Zealand and Palau.
Despite being one of the smaller wrestlers at 92kg, Ben won the Oceanic Title. The 2nd event was a Youth Olympic Qualifier. This involved 1 bout against an American Samoan. Ben won the bout 10-0 and has now qualified for the Youth Olympic Games in Nanjing, China in August. Congratulations Ben.
____________________________________________________________
Snowboarder Georgia Baff is racing to emulate her Olympic Idols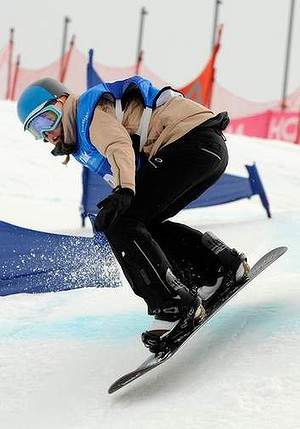 Erindale College 16-year-old Georgia Baff is aiming to follow the trails of the snowboard sensations, setting her sights on the 2018 Winter Olympics.

Baff's preferred event is the snowboard cross discipline - the same one Pullin, a world champion and gold medal hope, crashed out on in Sochi.

Baff grew up in Jindabyne as a skier before switching to snowboarding two years ago on the advice of her father, renowned coach Peter Baff. Peter coached both Pullin and Bright in their junior days and has helped his daughter progress on the world stage where she has competed in both Europe and the US.

After a four-week trip to France and Switzerland at the end of 2012, Baff has recently returned from a month-long tour of the US and Canada. Training as part of ''Team Utah,'' she competed in six events in the space of six weeks and finished on the podium at Copper Mountain in Colorado. That booked her ticket on to the Australian team for the junior world championships in Italy in April.

Baff is humble enough to know there is plenty of hard work to go if she wants to reach her goal of becoming an Olympian in 2018.

''I'm very lucky to be given what I've been given and the training I've grown up with. My goal is definitely to qualify and hopefully to make it to the top 10.''
Source: The Canberra Times
____________________________________________________________
Tuckwell Scholar Lucy Kirk meets the PM

Graham and Loiuse Tuckwell, and Vice-Chancellor Professor Ian Young AO, surrounded by the first Tuckwell Scholars at Parliament House.

Prime Minister Tony Abbott has taken time out of his busy schedule to meet with the first 25 Tuckwell Scholars at Parliament House.

After a quick photo outside his office, the 25 scholars, along with Graham and Louise Tuckwell and ANU Vice-Chancellor Professor Ian Young, were invited into the Prime Minister's suite for a chat.
The Prime Minister congratulated each of the new students for their success in being awarded one of the first Tuckwell Scholarships and acknowledged the extraordinary gift from Graham and Louise in establishing scholarship program.

"It was a thoughtful and philosophical discussion with the Prime Minister about this sort of philanthropic program and how it fits in with a broader story about private giving in this country," Mr Tuckwell said after the meeting.

"It was quite clear that other people have followed on from our example and the Prime Minister made mention of the Twiggy Forrest gift that was inspired by this program."

The Prime Minister asked the students about their study plans, how they intended to use the scholarship and their longer-term plans for the future.

Scholarship recipient, ACT cycling champion and first-year medical science student Lucy Kirk, was able to compare notes with the Prime Minister about cycling, having ridden with him during one of the Pollie Pedal rides.

"We knew the Prime Minister was doing Pollie Pedal so a group of us waited outside his motel and when they were ready to ride in the morning we asked if we could ride with him," she said.

"I was lucky enough to ride alongside him for a while."

The Tuckwell Scholarship Program was established by ANU alumnus Graham Tuckwell and his wife Louise. Their $50 million gift to the University was the largest ever donation to an Australian university by an Australian citizen.
Source: Australian National University
____________________________________________________________
Good News Story: Emerging star Josh McGovern
He's an emerging star in softball and AFL, but double-play doesn't do Josh McGovern's story justice - this 16-year-old has a lot more on his plate.
Named the most valuable player at the national under-17 softball championships, McGovern is aiming to make the final cut to represent Australia at the world championships in Canada in June.
But as soon as the softball wraps up, McGovern will trial with the under-18 NSW-ACT Rams, hoping to step up after a year playing with the Greater Western Sydney development squad.
The teenager is hoping to debut in the NEAFL with the Queanbeyan Tigers this season too, but has already been selected to compete in the ACT men's softball squad that will defend their national title in Perth in March.
''I'm happy to play both, but there'll be a time, when I'm older, I'll have to pick,'' McGovern says.
McGovern relocated from Marist College to Erindale College, which offers him the chance to develop his AFL through the school's Talented Sports Program.
''I thought the AFL would be more beneficial for me,'' said McGovern, who started following North Melbourne when it began playing home games at Manuka. ''There's more of a career in AFL than softball, so that's where I'd like to go, but I'll have to wait and see.''
Read more at: The Canberra Times
____________________________________________________________
Good News Story: Maddison Catlin
Actor John Wood with Erindale College Student Maddison Catlin, 15 of Gowrie who played the character of Kerrie in the movie Backyard Ashes.
A low-budget Australian film championing the underdog captured the attention of Canberrans on Thursday evening, with crowds queuing to catch its local premiere.

Actor John Wood was among the cast who turned out to the first Canberra screening of Backyard Ashes at Limelight Cinemas in Tuggeranong.

Filmed in Wagga Wagga, it cost just $285,000 to shoot the independent comedy about backyard cricket and most of the funding came from people and businesses in the town.
Wood said Australian films often struggled to get traction with audiences because most local cinemas were more interested in showing big-budget Hollywood films.
But he said he hoped this film would win Canberran hearts.

''It think this film's got legs; it's very funny, it's very touching, it's got a lot going for it,'' he said.

Wood said Backyard Ashes was a film in the same vein as The Castle or The Dish.

''[It's] small battlers take on the big company and win; it's a very typical Australian story about the little man against the big world,'' he said.

Canberra schoolgirl Maddison Catlin made her feature film debut in Backyard Ashes as cricket-mad 12-year-old Kerri after an audition that involved a cricket match on a Sydney beach.

The 15-year-old said she was too young to remember Wood as Senior Sergeant Tom Croydon in Channel Seven's popular police drama Blue Heelers, but her mother had watched the show.

She spent about a month working on the shoot and said she enjoyed working with experienced actors. ''It was so much fun to be around everyone, and it didn't feel like work, it just felt like being in the backyard having fun every day,'' she said. Smith-Catlin said a group of family and friends had turned out for the premiere, but on Monday morning it would be back to school for the year. Wood will return to Canberra in a few weeks' time for the Canberra Area Theatre Awards, of which he is a patron.
Source: The Canberra Times